Cool bar, dlicious food - Enjoy Hurricane style!
You want to watch what is happening in the tunnel? Or you just did your flight and need some food and a drink? Our bistro
 
is located right next to the glass flight chamber
has room for around 100 people (half at the bar, half at the grand stand)
Offers the possibility of coordination for groups, birthdays, etc.
Contact:
03379 – 3217380 (Office Hurricane Factory)
03379 – 3217384 (Bistro direct)
bistro.berlin@hurricanefactory.com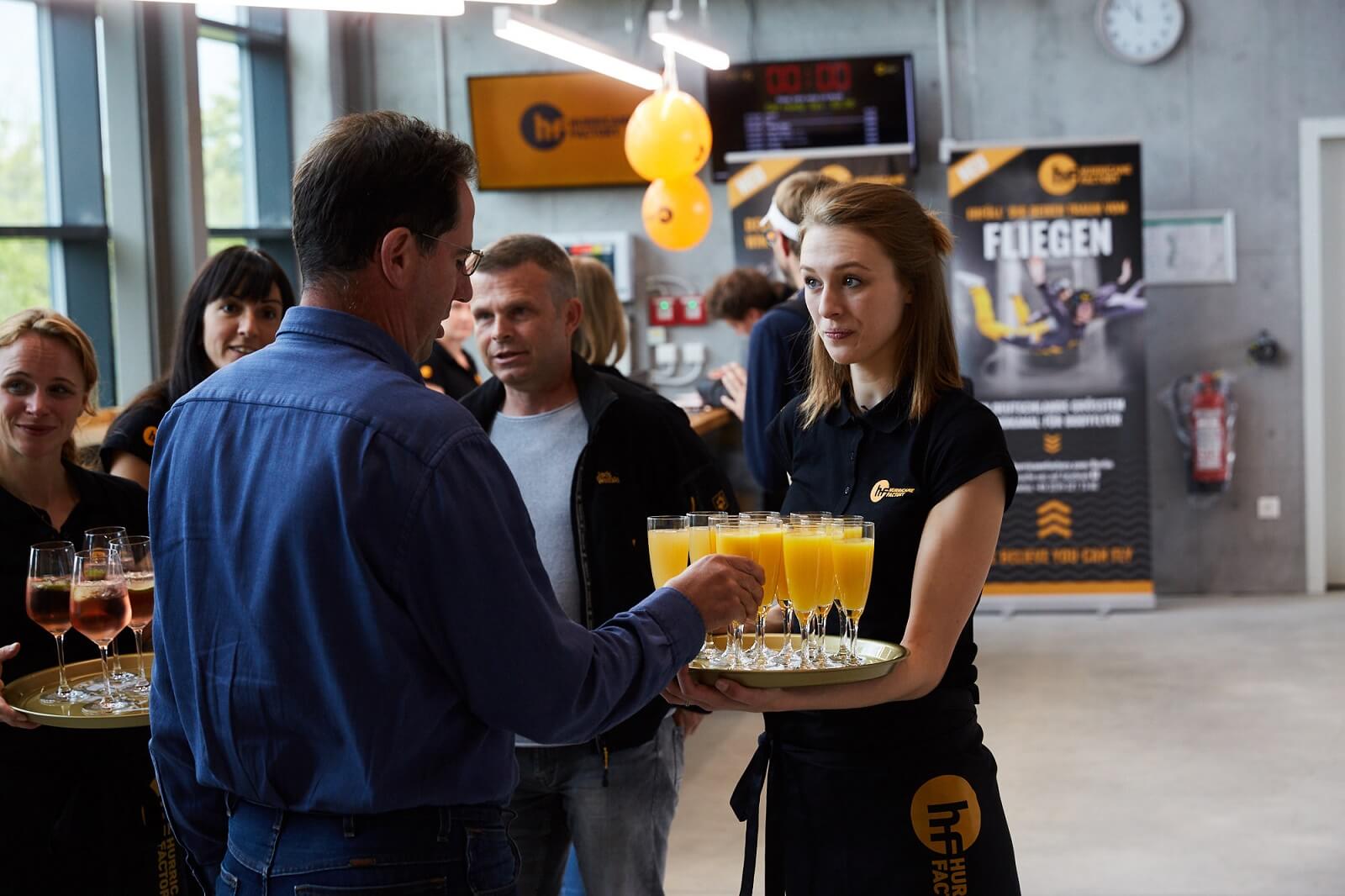 Beyond our regular menu, we can offer catering for flying buffets and barbecues to larger groups, as well as a function room for larger events
60 SECONDS
IN HURRICANE
FACTORY
Equivalent to a plane jump
SAFE
AND FOR EVERYONE
From 5 to 100 years
FOTO
AND VIDEO
Available after flight