THE HURRICANE BODYFLYING EXPERIENCE
First off, we will give you a short briefing about the basic principles of bodyflying (body position, communication signals).
Next, we will give you the necessary equipment (suit, goggles, helmet), please bring a pair of sneakers.
Now you get to fly! Our guests alternate in the tunnel after short turns of 1.5 minutes. During your flight, your instructor will teach you how to control your body in the hurricane-force wind by showing and giving you signals to correct your flying position until you can fly on your own. Afterwards, you can get a USB with the videos or an e-mail with the photos of your flight as a souvenir of this incredible experience. Lastly, relax at our bar and watch other first-timers or experienced flyers in the tunnel.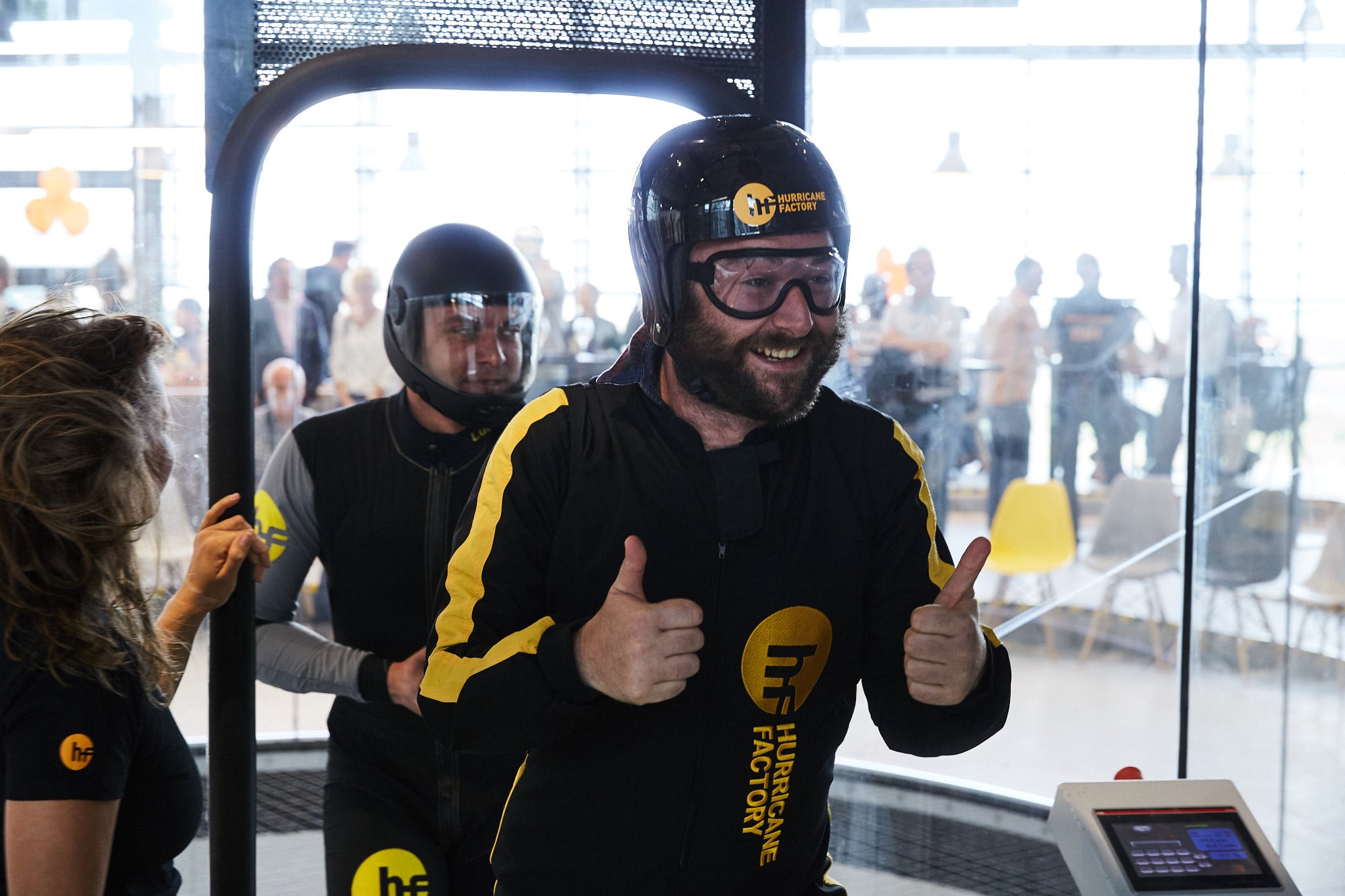 CONDITIONS OF PARTICIPATION
A flight in the wind tunnel is a sporty but safe experience nearly everyone can take part in! A doctor's certificate is not necessary.
Minimum age: 5 years old
Maximum weight: 120kg
Please also consider our conditions of participation!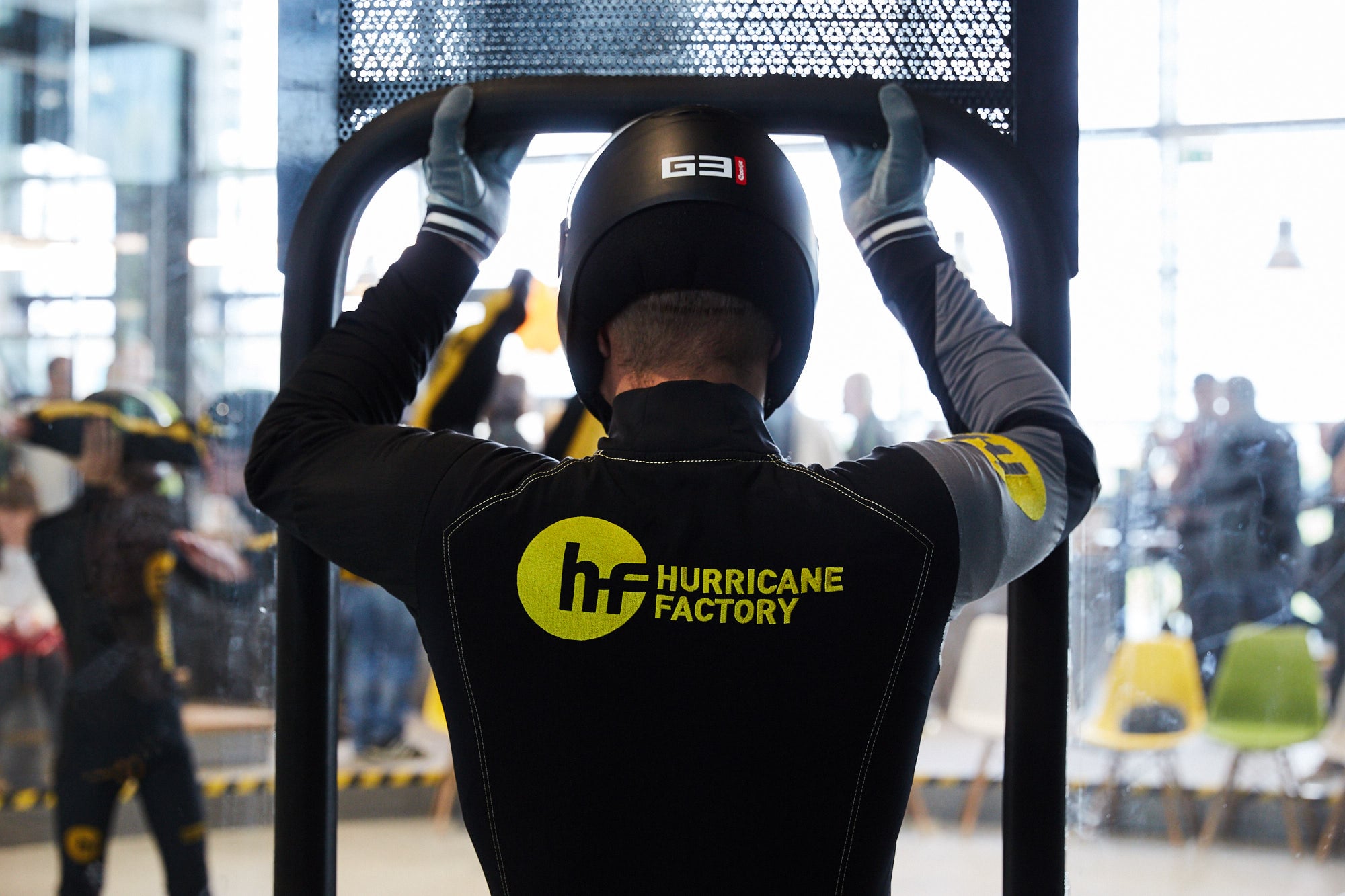 60 SECONDS
IN HURRICANE
FACTORY
Equivalent to a plane jump
SAFE
AND FOR EVERYONE
From 5 to 100 years
FOTO
AND VIDEO
Available after flight