Fly with us to the next level!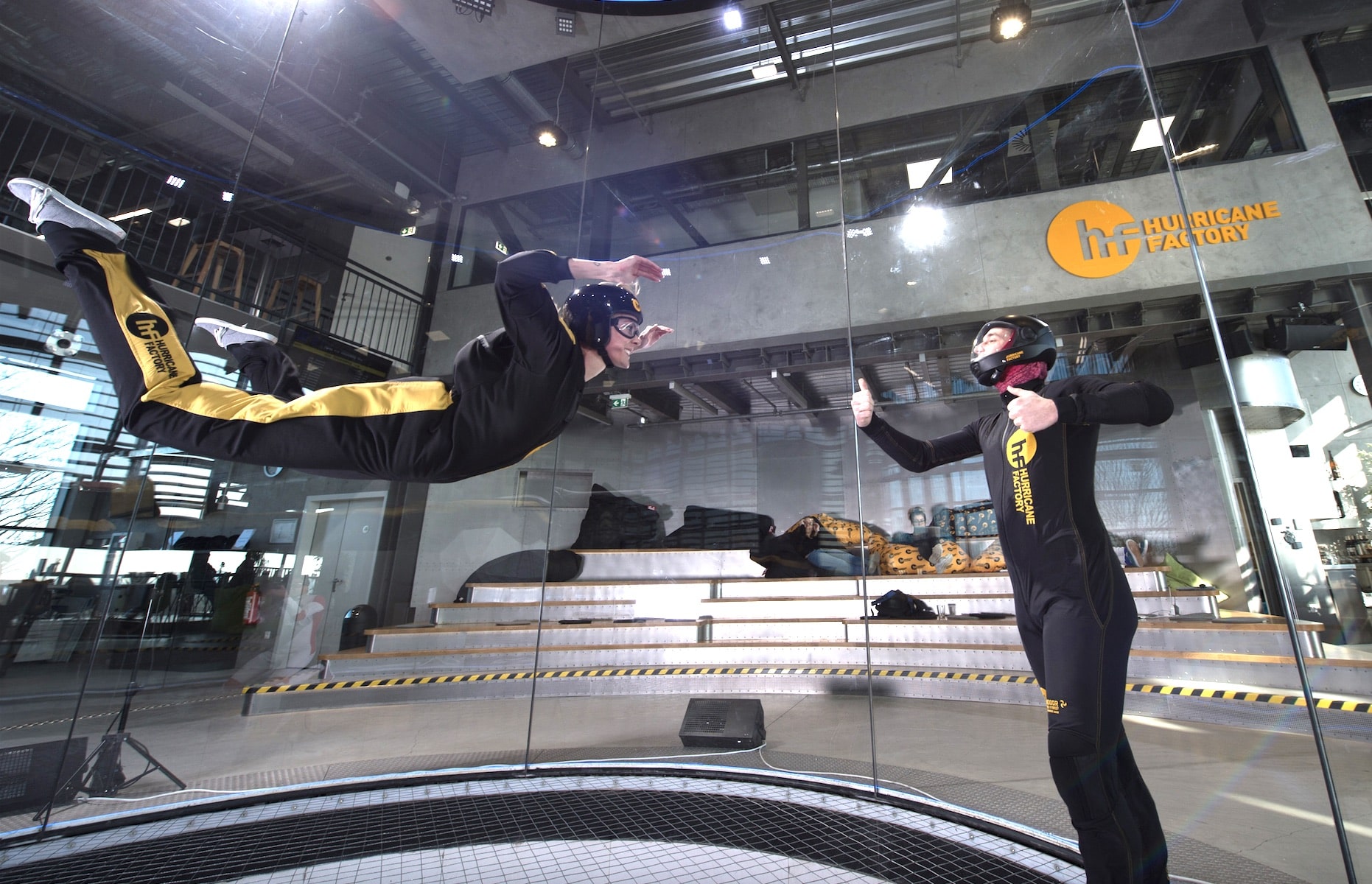 At Flyers Club, everybody is welcome who already experienced a first flight and now wants to dive deeper into the flying world.

For a yearly fee, every member profits from free coaching on the Flyers Club dates to work on his or her flying skills. 

As soon as the flyers are able to safely move around in the tunnel, they are allowed to fly together with other participants. By sharing the tunnel time, each of the flyers gets to fly more without paying anything extra.
How do the Flyers Club coaching sessions work?
Every Wednesday from 6.30pm to 8.00pm and Sunday from 1.00pm to 2.30pm, our Flyers Club coaching sessions will take place
For a yearly membership fee of 75 €, you can profit from the free coaching during these slots 
Every member profits from discounted prices for their flying time which can also be used during the free coaching sessions
Please register via email for the Flyers Club and the individual sessions
During each session, members need to fly at least 10 minutes 
All participants need to be at the tunnel at least half an hour before the actual flying time to have enough time for briefing and preparations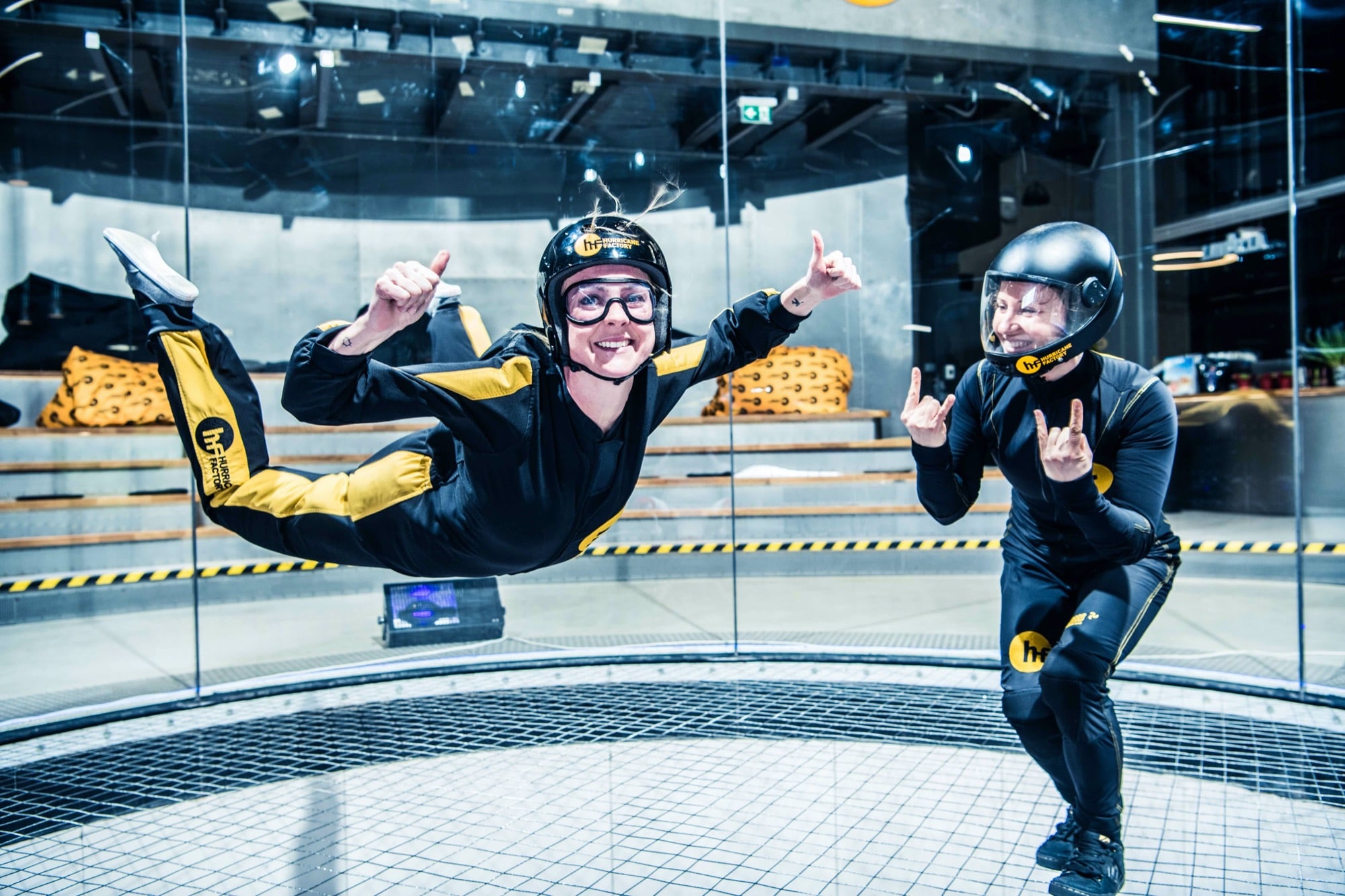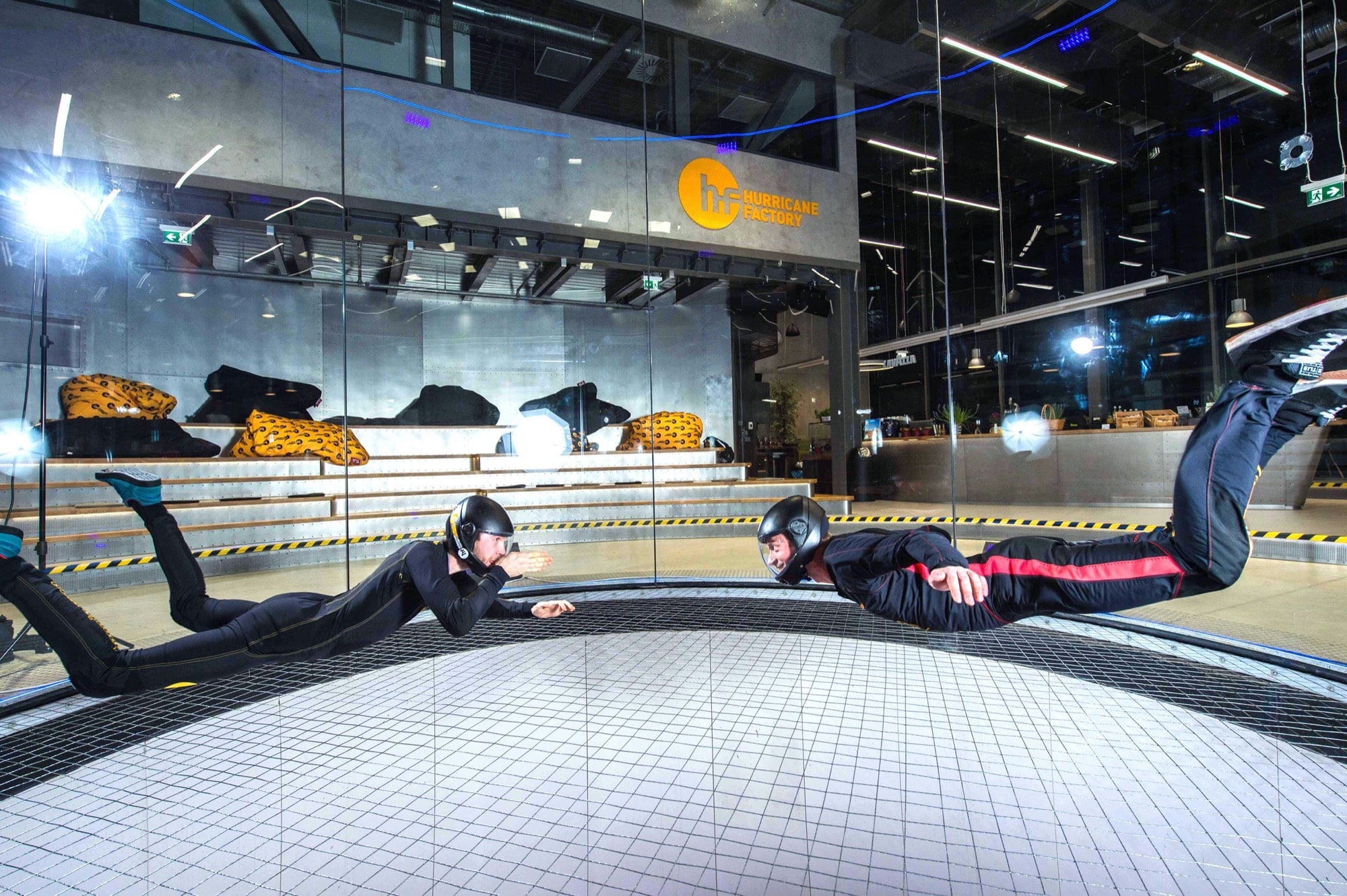 Which advantages do come with a membership?
During the Flyers Club dates twice a week, each member can profit from the free coaching 
Members get a discount when they purchase their flying time 
Within every Hurricane Factory wind tunnel, Flyers Club members get special discounts 
Depending on the progress, there will be small events especially for Flyers Club members 
Suit, helmet and goggles or alternatively a full face helmet are included 

PRICE OVERVIEW
Member Fee
Yearly fee which gives you access to the Flyers Club coaching sessions


75 €

60 minutes
60 minutes of flying time which can be used during Flyers Club dates including free coaching

659 €

60 SECONDS
IN HURRICANE
FACTORY
Equivalent to a plane jump
SAFE
AND FOR EVERYONE
From 5 to 100 years
FOTO
AND VIDEO
Available after flight