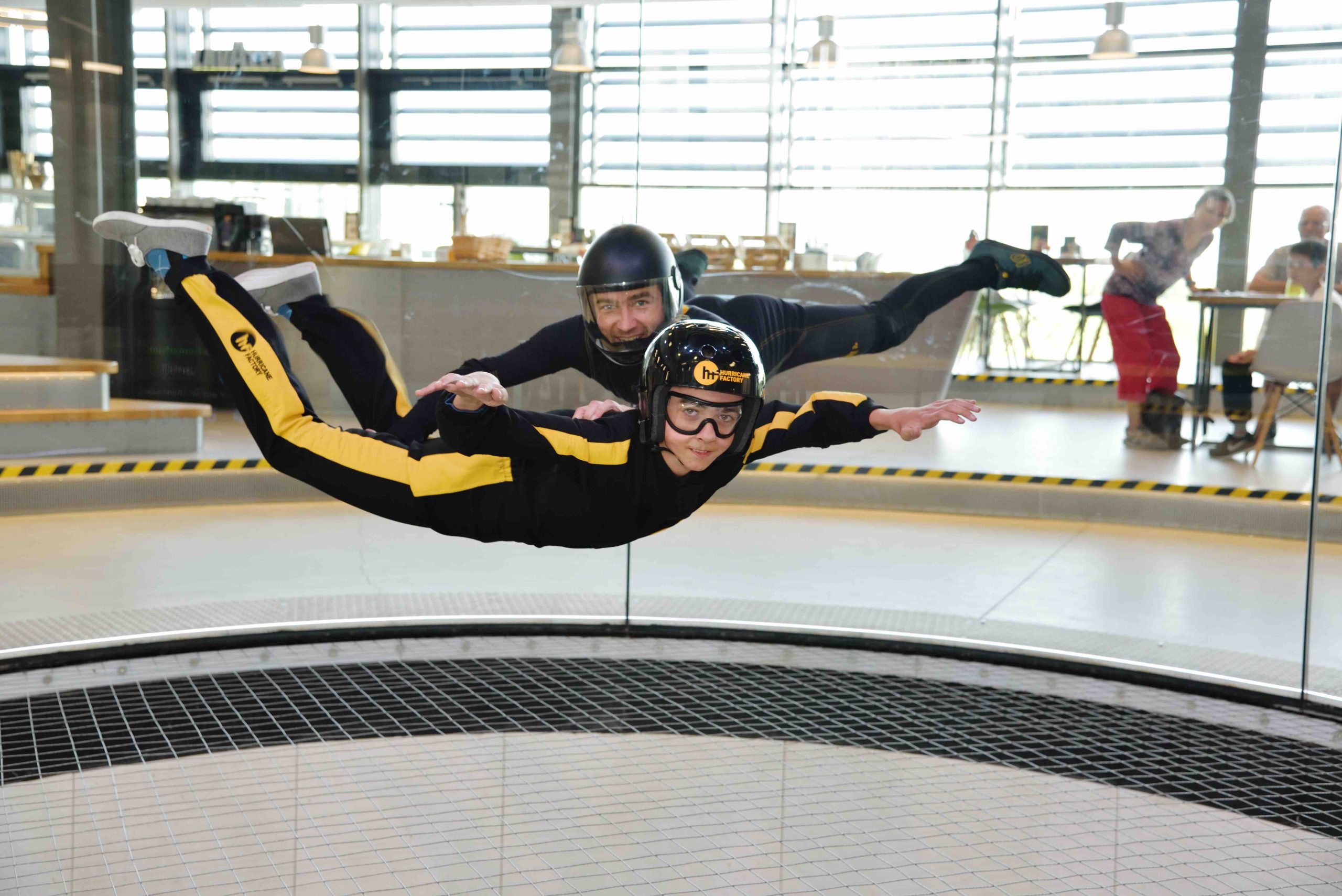 The Kids Club is for all children between 5 and 14 years who already spent a little time in the air and would love to pick up some flying skills. Every Wednesday from 5.30 pm to 7.00 pm and Sundays from 12.00 am to 1.30 pm our instructors Kat and Basti will take care of the upcoming flyers and will practice in a playful way safe flying and new tricks. Additionally, there will be warm up exercises, tunnel yoga and for sure enough time for briefing and debriefing.

Depending on the level, groups will be formed within the Kids Club to share the flying time and to get more time in the air for less money.
How does the Kids Club work?
please register via email so that we can log in the individual flying time 
all kids arrive half an hour before flying time in the tunnel
to get started, they will do some warm up exercises/ tunnel yoga with their instructors
before flying time, everyone will get a briefing for the upcoming session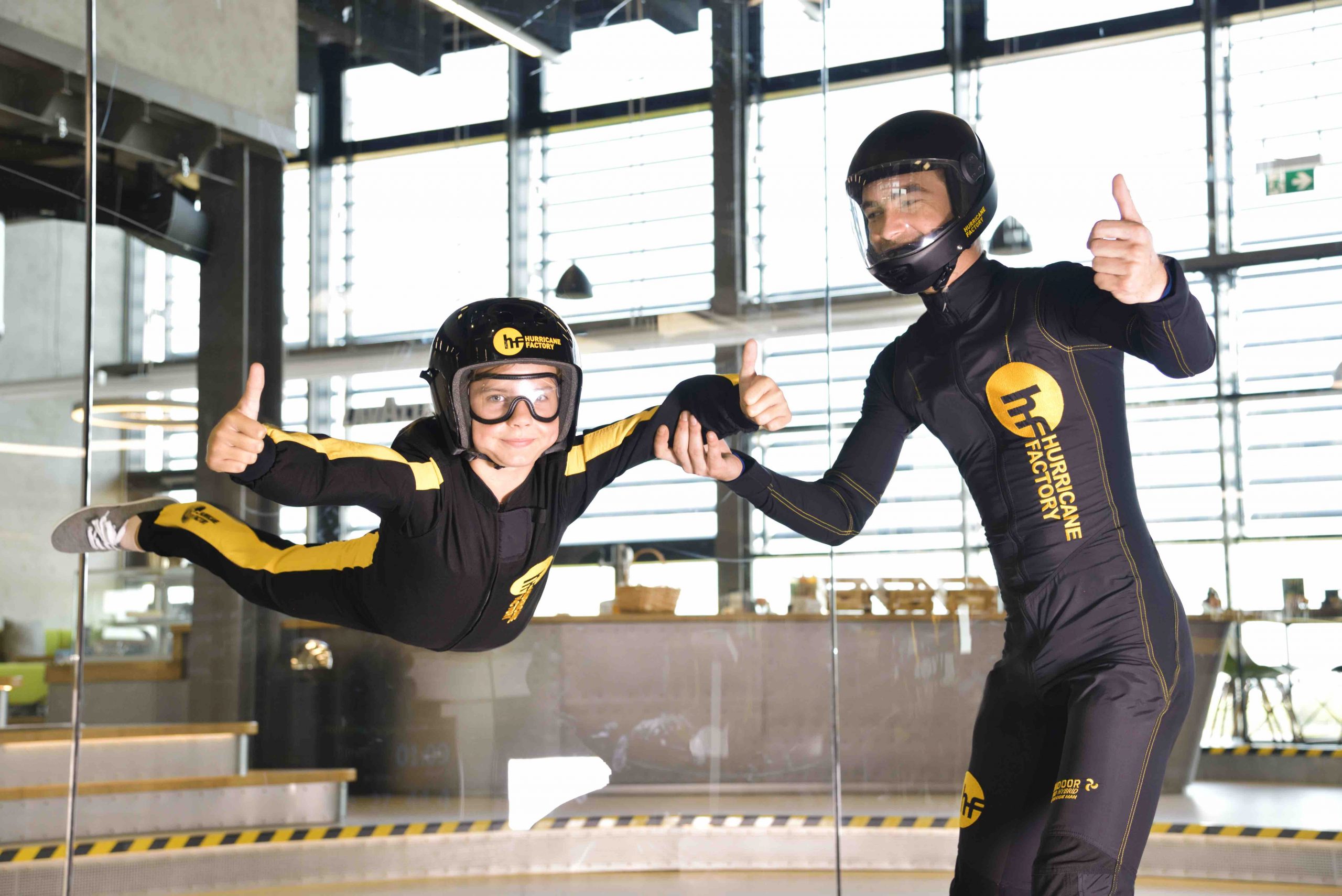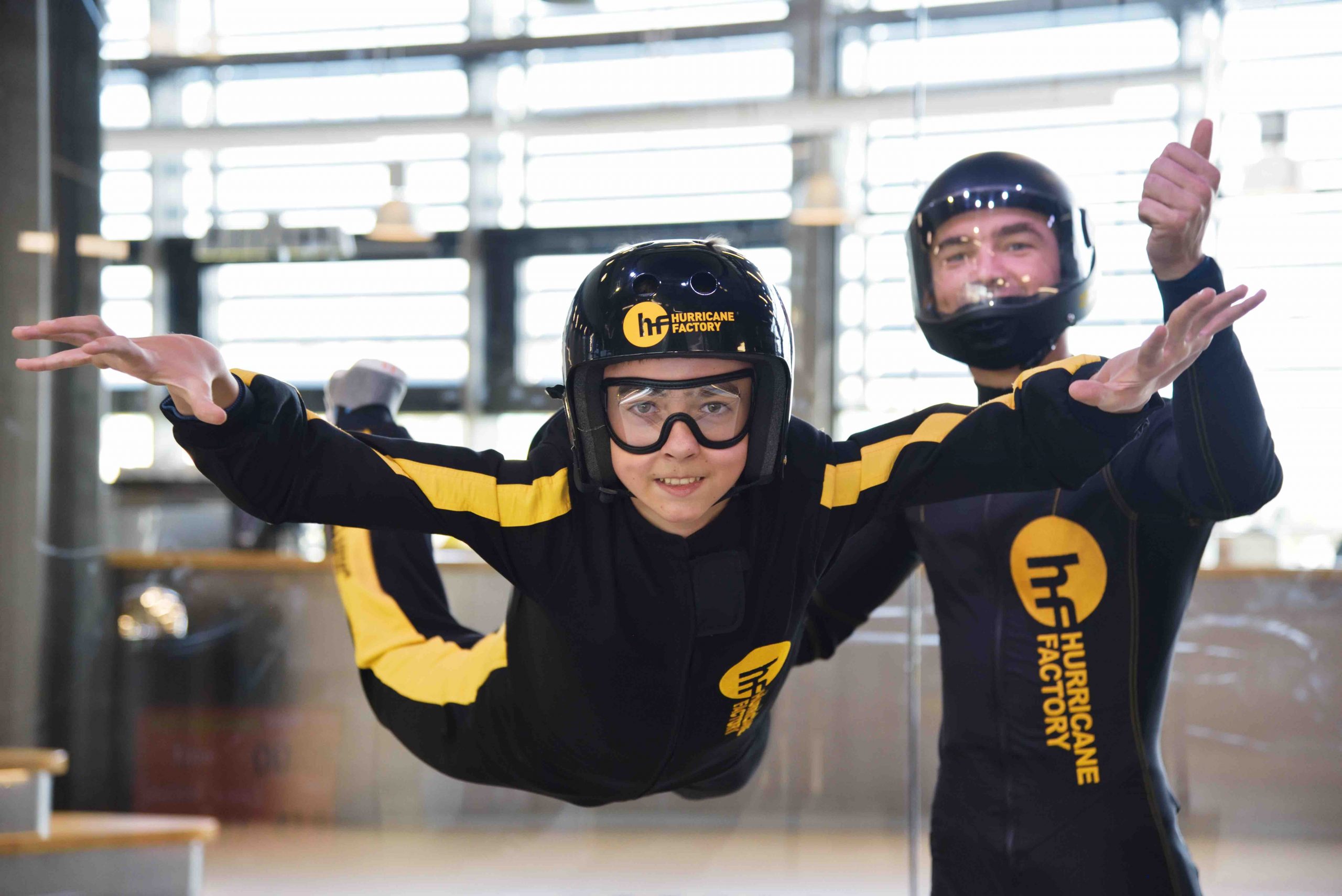 all children between 5 and 14 who already gained a little bit of flying experience are welcome
the Kids Club flying time is 5 Min (more time to be purchased at Sportflyer prices)
Suit, helmet and goggles or alternatively a full face helmet are included

PRICE OVERVIEW
5 MINUTES
5 minutes of flying time which can be used during the Kids Club events

45 €
60 SECONDS
IN HURRICANE
FACTORY
Equivalent to a plane jump
SAFE
AND FOR EVERYONE
From 5 to 100 years
FOTO
AND VIDEO
Available after flight