Hurricane Flyers Club in cooperation with HF Praha organizes various sports events throughout the year. In January, we usually start with the Czech Open – national indoor skydiving championship and over the course of the year we continue with various other competitions (FS 2way, 3way scrambles, etc.) but also various camps for beginners and advanced, with shared times, with different coaches, from among our instructors or outside of them .
For up-to-date information, you can join our sports FB group Sport @ HF Prague or check this website every now and then.
Belated Valentine FS2 Cup 2023
Date: 24.3. | Time: 17:00
Can you belly fly and want to have some fun?
After a long break, our 2way competition is here again! We hope to get enough competitors this time!
Grab a significant other or a friend and come compete! The only condition is a stable position on the belly!
More information at e.turkova@hurricanefactory.com!
Send applications to the above email -> we need the names of the members and the name of the team. Applications can be sent no later than March 17, 2023!
Price for HFC members CZK 2,500/team & price for non-HFC members CZK 3,000/team!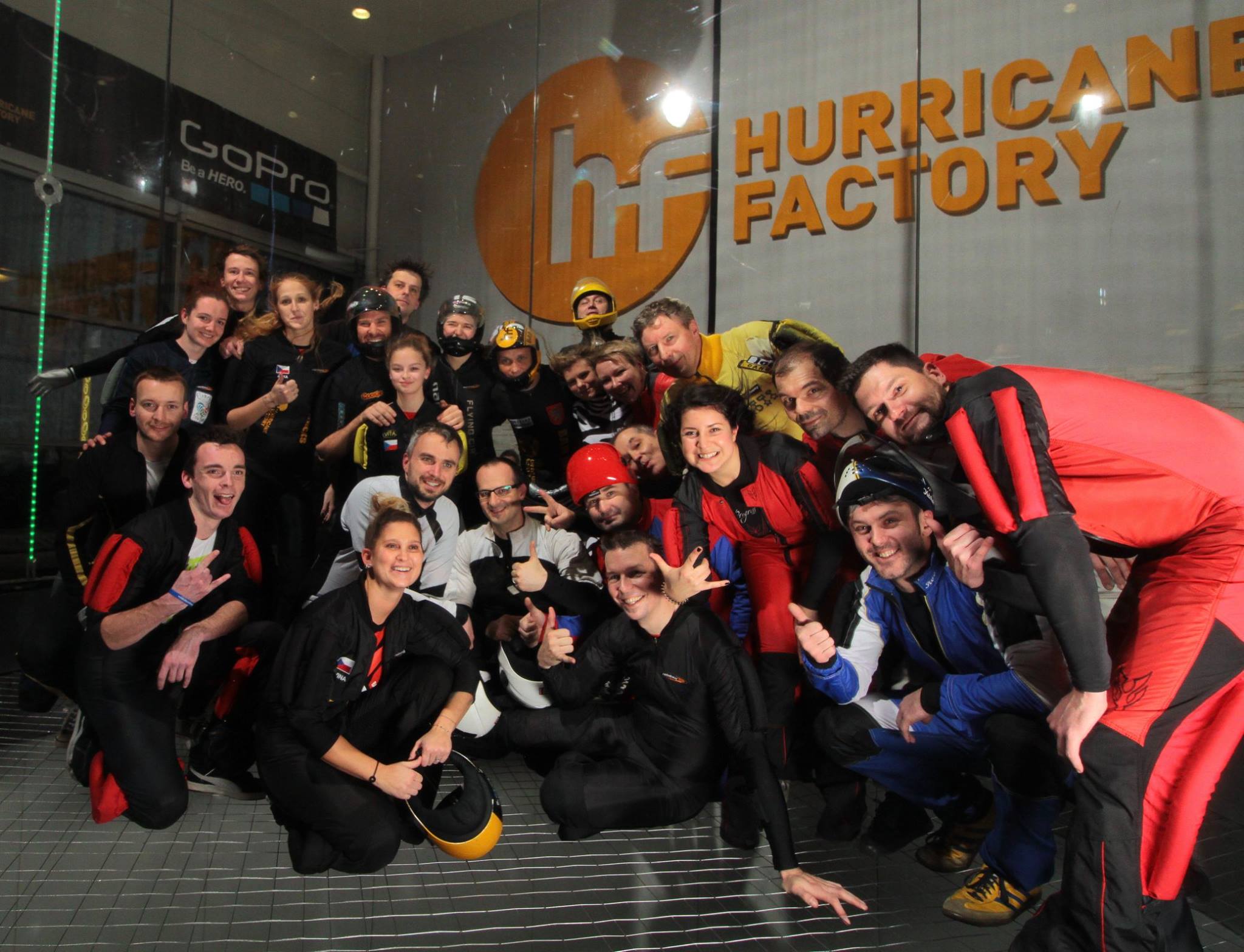 60 SECONDS
IN HURRICANE
FACTORY
Equivalent to a plane jump
SAFE
AND FOR EVERYONE
From 5 to 100 years
FOTO
AND VIDEO
Available after flight