GERMANY'S BIGGEST WIND TUNNEL
Flying free in the wind tunnel is now available to nearly everyone – old and young, on your own, with your whole family or as part of a company event. The partly glassed tube has a diameter of 5.20 m, a height of 15 m, and wind speeds of up to 280 km/h. Flying in a tunnel is comparable to the free fall during a 4,000 m skydive – happening in the safety of the glass flight chamber and under constant supervision of an instructor. And the best thing is you can start right away – everything you need to know will be explained to you right before the flight!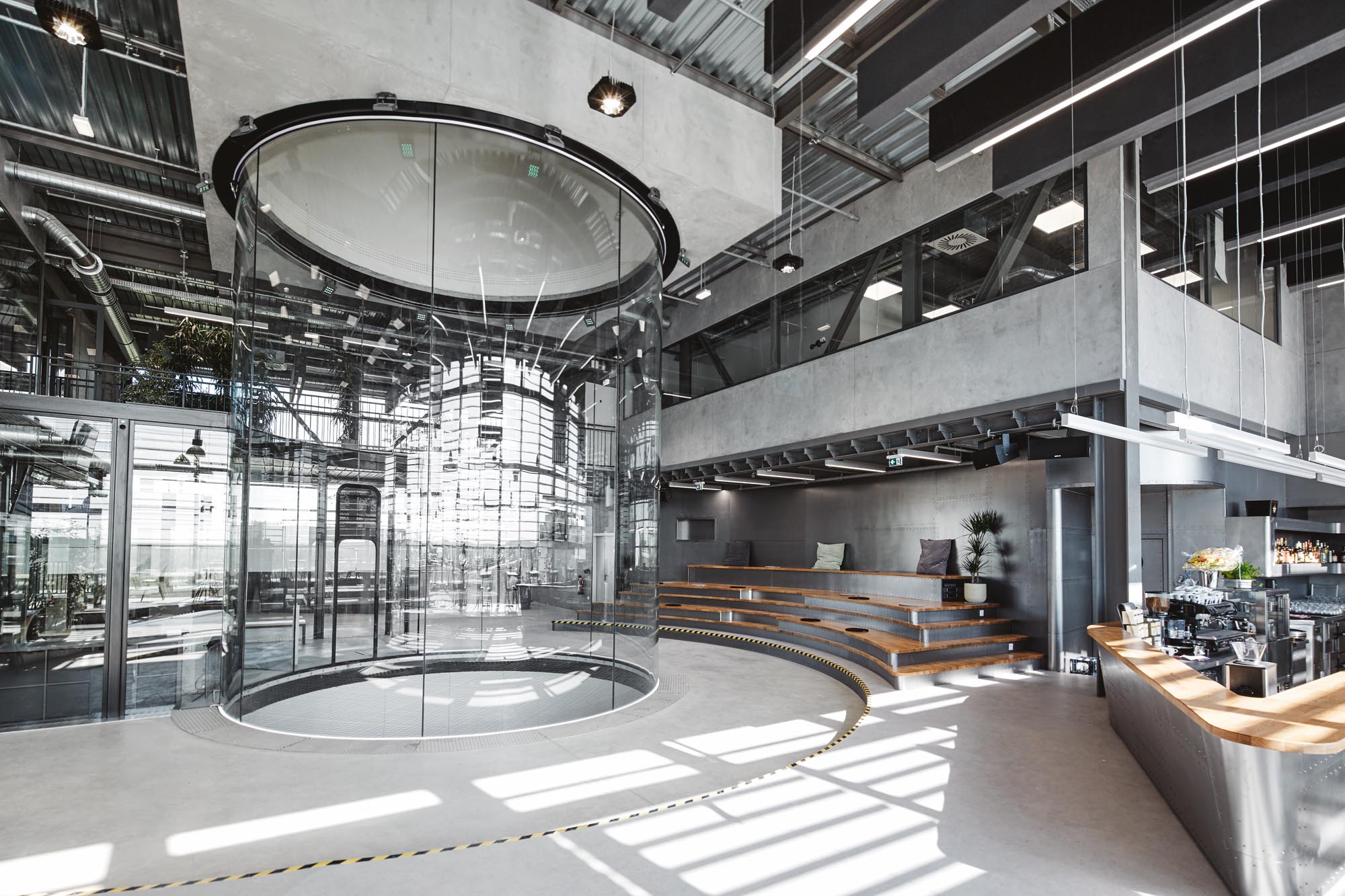 WIND TUNNEL TECHNOLOGY AT ITS FINEST
The Czech manufacturer Strojirna Litvinov is an experienced and dynamic manufacturer of self-developed bodyflying tunnels. They started in 2011 in Prague and have since also completed tunnels in Belgium, France, Russia, and Spain – with additional ones being currently built in Germany, Poland, and Italy. Strojirna Litvinov's first extra-large wind tunnel was developed in Germany in collaboration with Hurricane Factory.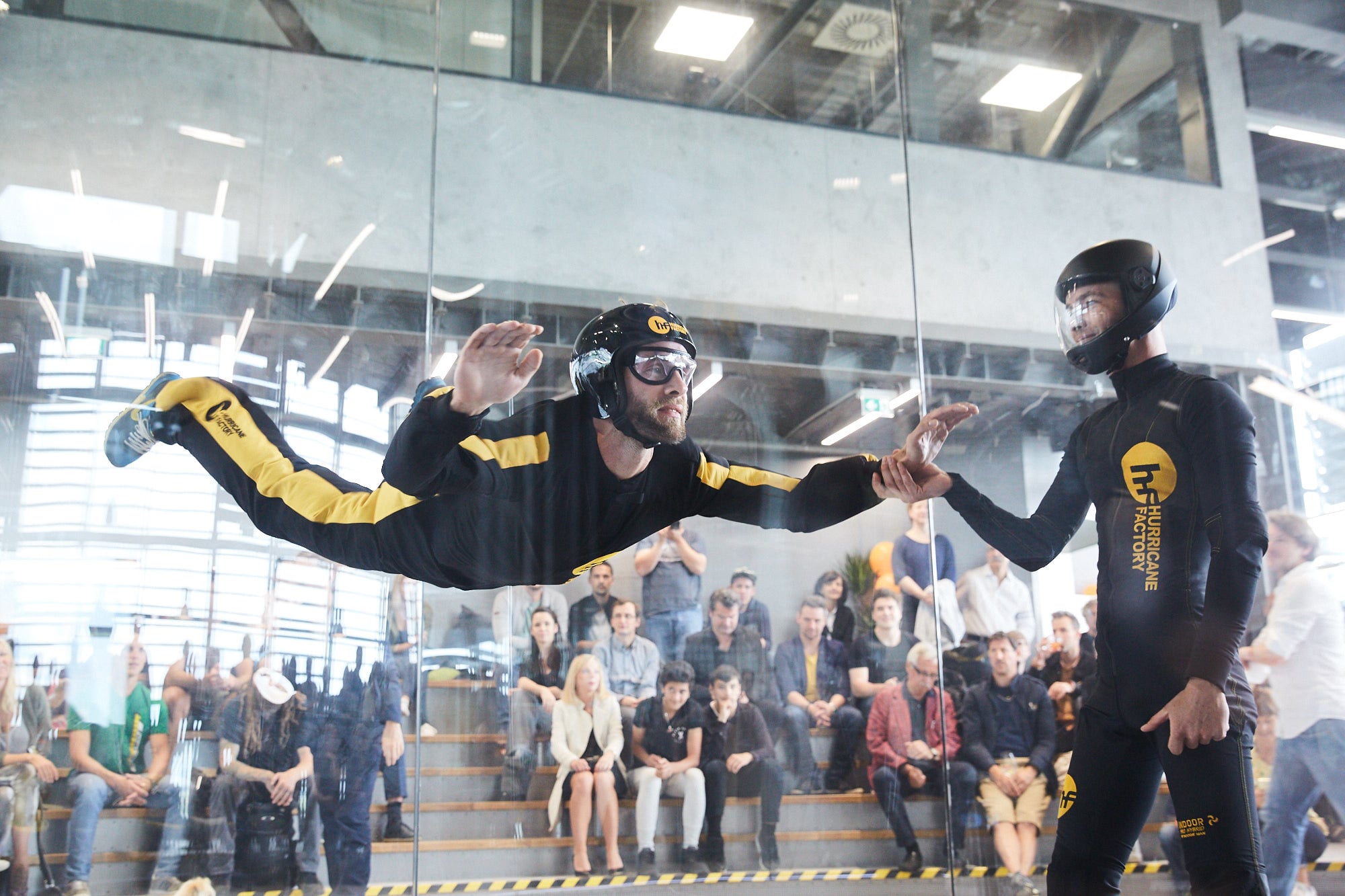 Bodyflying is done in a 15 m tall chamber that is enclosed by a steel net at the top and bottom and a glass tube in the lower half. Air circulates in a closed system: tubes to the left and right guide it back to the flight chamber where it is accelerated as needed to speeds between 140 and 280 km/h, depending on the flyer and type of flying. Six large fans with a total output of 2,100 kW are operated by a controller with a direct view of the flight chamber. No matter if for a child or an adult, a first-timer or a professional bodyflyer – the wind in the tunnel always has the perfect speed for every weight and maneuver!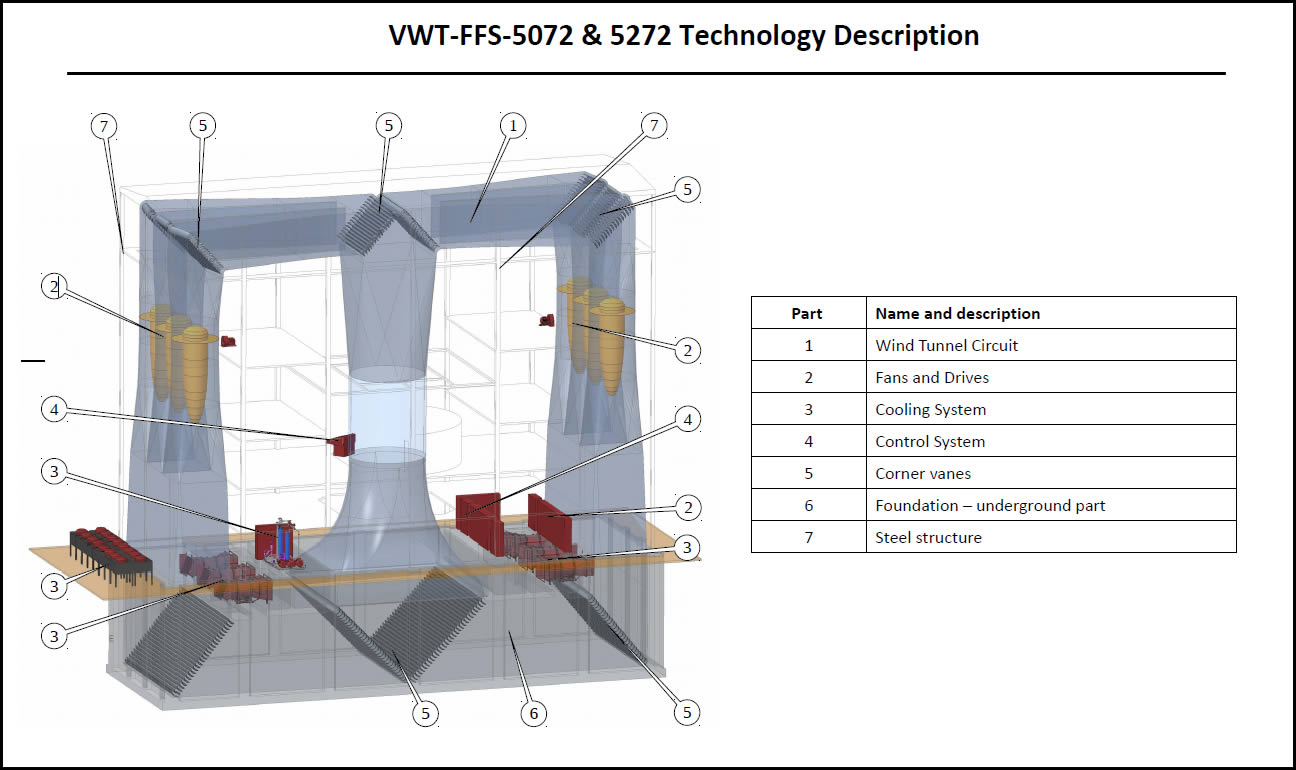 A PLACE FOR SPARKLING EYES
The round glazing of our flight chamber is almost unmatched worldwide. Instead of confining walls, the 360 degree glass tunnel allows flyers an open view of their surroundings. The viewing area and the bistro are right next to the flight chamber, so friends and family can watch your every move – an exciting experience for flyers and guests alike!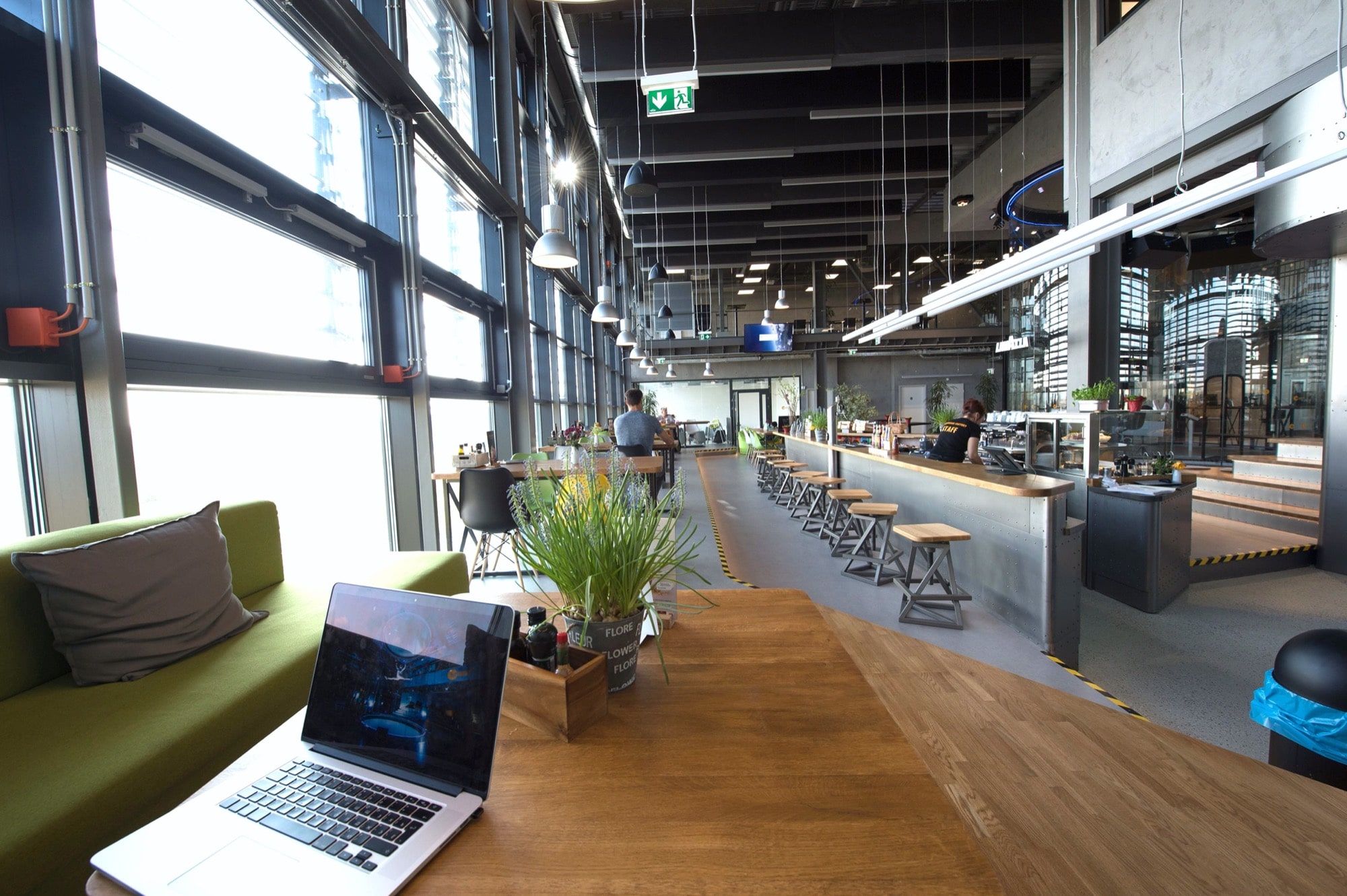 60 SECONDS
IN HURRICANE
FACTORY
Equivalent to a plane jump
SAFE
AND FOR EVERYONE
From 5 to 100 years
FOTO
AND VIDEO
Available after flight