SportFlight is intended for people who have experience with tunnel flying or who do skydiving at a sports level.
Instead of the common 4,30 m our wind tunnel has a diameter of 5,20 m which not only makes it one of the world's largest but also perfect for advanced flyers who want to try maneuvers.


Just did your first funflight?
Improve your skills and train with us in the tunnel.

You booked an AFF-course or are currently learning to skydive?
Every skydive is about 1 minute of freefall time, you usually do 1-3 jumps a day, and the pressure to get it right in the sky can be challenging. In the wind tunnel, you can do 10 or even 20 times more "skydives." This permits you to train your skills and get through your license jumps much faster and easier.

You are a skydiver and want to improve your flying skills?
Whether you're a freeflyer, 2, 4 or 8-way team, we offer speeds of up to 280 km/h, 15 m of height, and the largest diameter!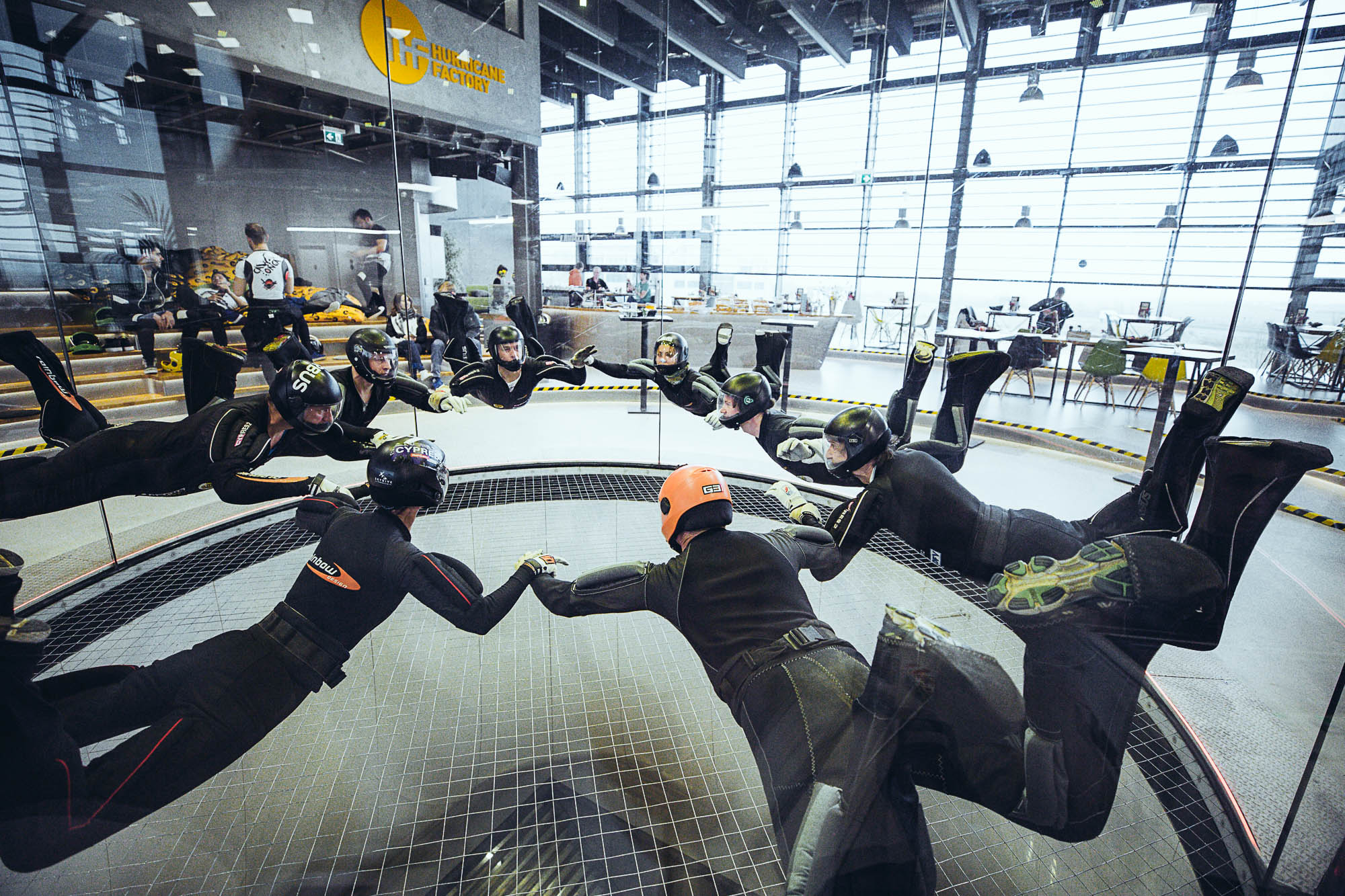 OFFERS OF THE SPORTFLIGHT AREA:
Separate floor with changing rooms and showers
Two creeper circles with the measurements of the tunnel
Video stations for briefings and downloading your flight sessions
Terrace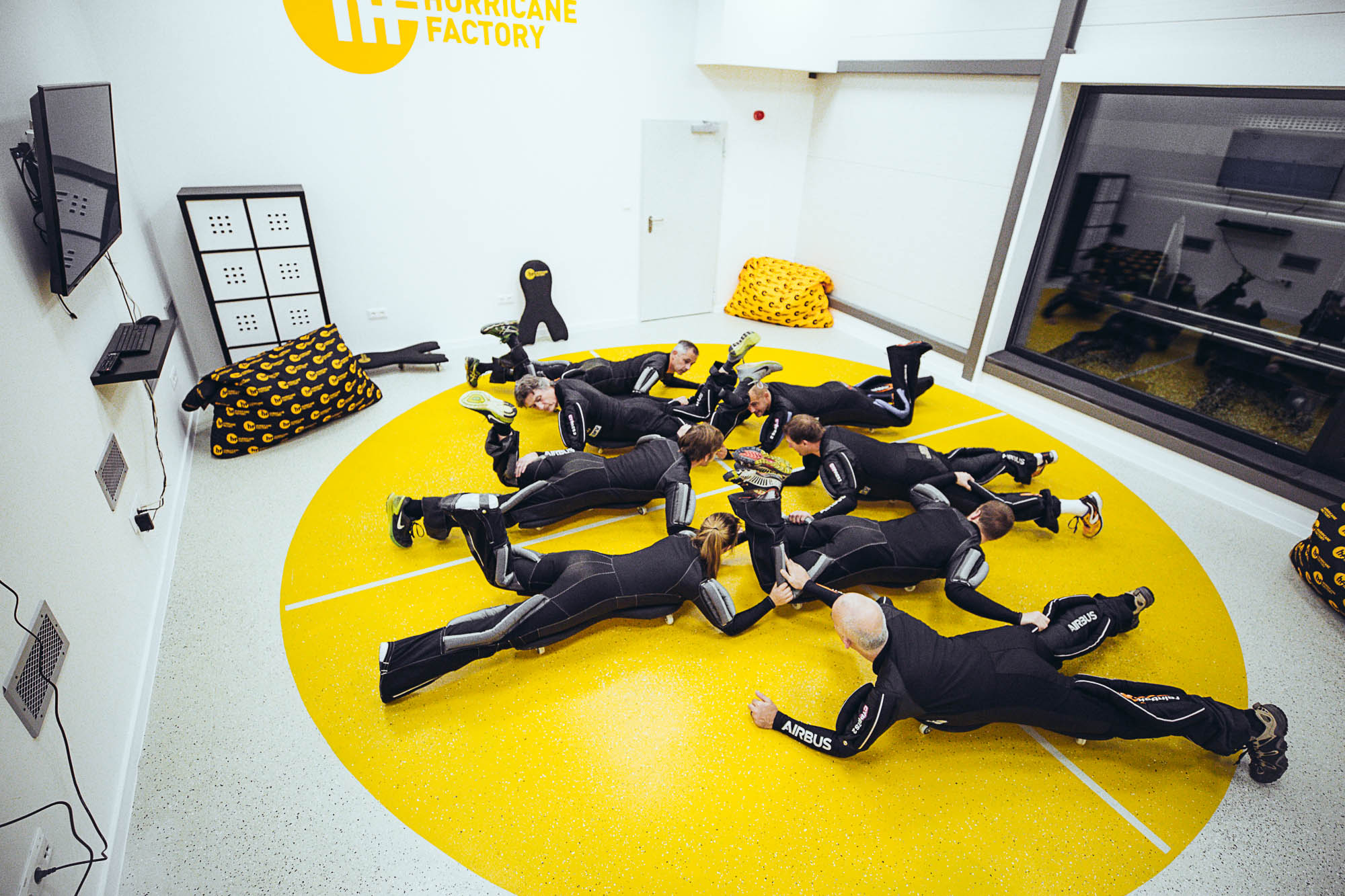 COME AND FLY WITH US AT HURRICANE PRICES!
SportFlight can be used for AFF courses by certified instructors. Every participant needs their own equipment and proven experience in tunnel-flying or freefall. Otherwise, a coach or a HF Berlin instructor is required.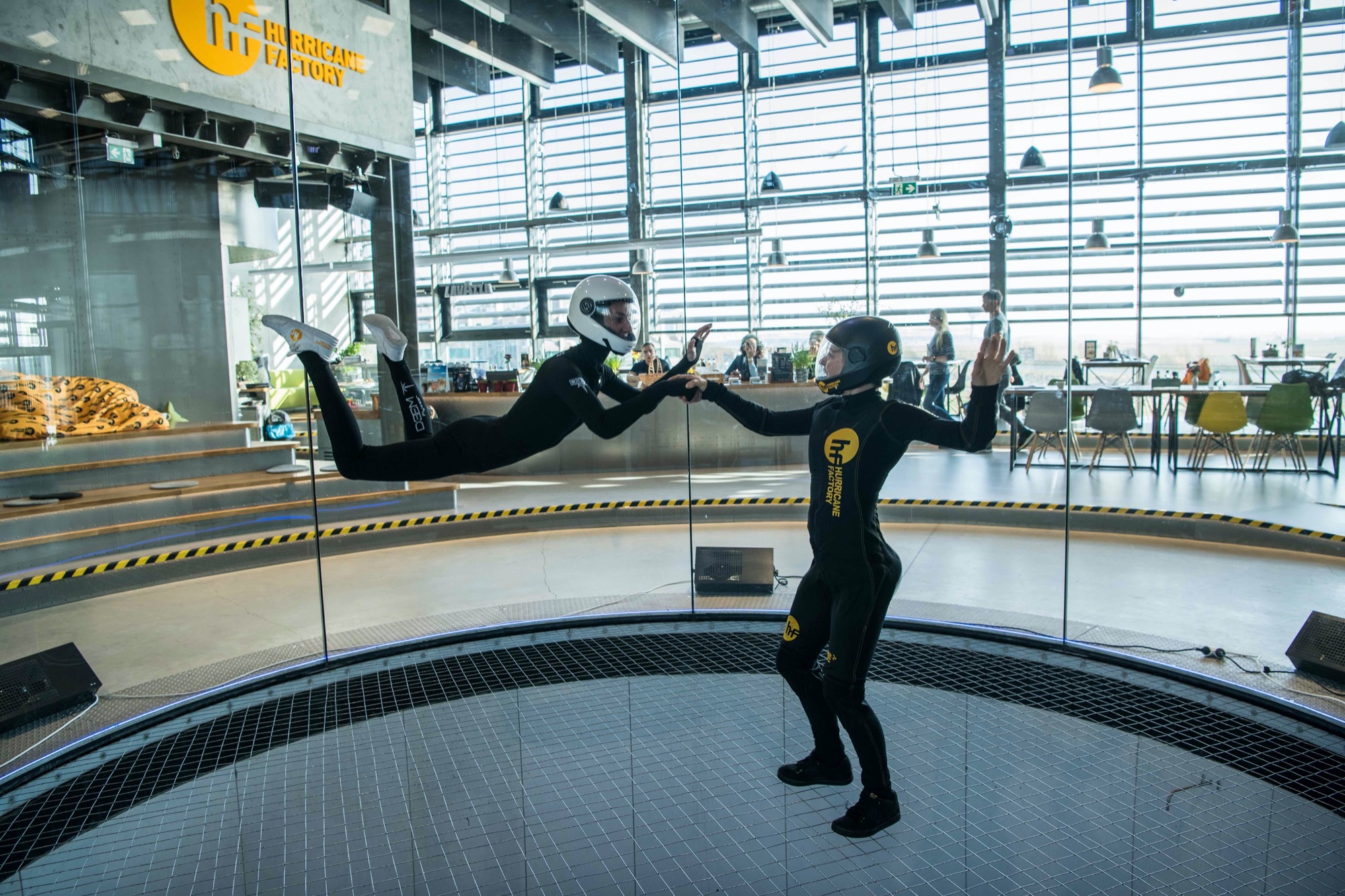 PRICE LIST
Sports time - off peak


699 €

Sports time - on peak
(Saturday & Sunday 10 a.m. - 6 p.m.)

789 €


Coaching Head Instructor

150 €

Coaching Instructor

120 €

60 SECONDS
IN HURRICANE
FACTORY
Equivalent to a plane jump
SAFE
AND FOR EVERYONE
From 5 to 100 years
FOTO
AND VIDEO
Available after flight